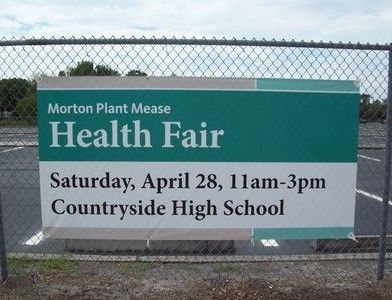 BANNERS GET ATTENTION!
Banners are especially well-suited for short-term usage to promote your message! They provide a very effective method of advertising and can be used pretty much anywhere, such as trade shows, in retail locations, and many indoor or outdoor environments that have traffic areas.
Sign-Age banners are cusomized for you in many material choices including vinyls, poly films, and various fabrics. Sizes can vary based on your need, from large to small.
We provide a variety of banner stands and accessories that provide you with an easy, complete solutions for your advertisement or message.
Sign-Age can help! Ask your Visual Communicaations Consultant about our quality on-site service.