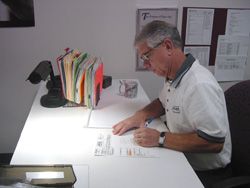 From the initial consultation and on-site analysis, to design and manufactuing, our representatives are with you every step of the way.
Project Management is one of Sign-Age of Tampa Bay's specialities, with many years of experience and attention to detail.
Whether you purchase signs frequently or only once in a while, we want you to be happy with the product and our services. Simply put, we'll do whatever is required to take care of our clients.