Exhibit Prezenta Show Style Briefcase Presentation System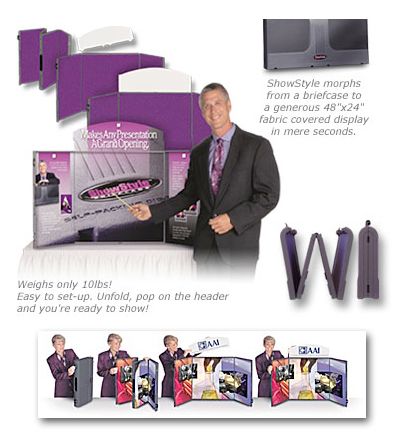 ShowStyle is so easy to set up, it's practically automatic. Simply unfold, snap on the header, and you're ready to show. It goes from 0 to set up in less than 15 seconds. ShowStyle folds back into a "briefcase" with visual elements in place for transport.
Contact your Sign-Age visual communications consultant for more information.