Exhibit Prezenta New Show Style 32 Briefcase Presentation Display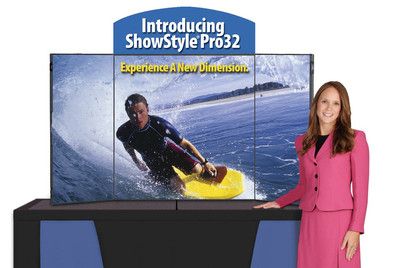 Now a larger version of the ShowStyle is available! You asked for it, so here it is! This unit opens up to 32" high x 64" wide. It is still so easy to set up, it's practically automatic. Simply unfold, snap on the header, and you're ready to show. It goes from 0 to set up in less than 15 seconds. ShowStyle 32 folds back into a "briefcase" with visual elements in place for transport.
Contact your Sign-Age visual communications consultant for more information.