Magnetic Signs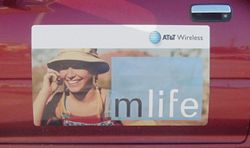 Instantly turn your vehicle into a mini-billboard with magnetic signs that are easily put on and taken off. From simple to eye-catching full color designs, our design staff is ready to help you get attention for your business within your budget.
Sign-Age provides care instructions and a handy storage case for your magnetics to help insure that they provide long term usage for your business.


Standard Sizes
12" x 24"
15" x 24"
18" x 24"
24" x 36"
Tip: When measuring to see what size fits your vehicle, be sure to exclude molding and seams.
Tip: Magnetics stay in place best without going over seams and molding.