Digital Video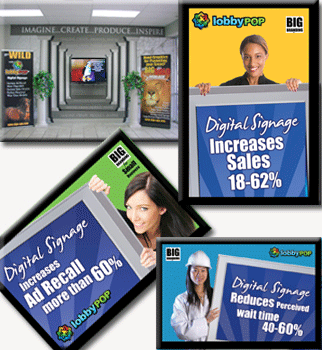 Capture attention, lift sales, and increase customer satisfaction with digital video in your waiting room or lobby. Digital video is a dynamic means of increasing sales and enhancing the consumer shopping experience. Use it to target your consumers at the point-of-purchase or educate your clients while they wait. Sign-Age offers several options in digital video for your lobby. Call today!
- Capture attention while lifting sales 18-62%
- Reduce the perception of the wait time 40-60%
- Transform your waiting room or lobby into a dynamic experience for your clients
- Turn your lobby into a very resourceful "edutainment" center
- Set your lobby apart from your competition!