Custom Resurfacing and Display Units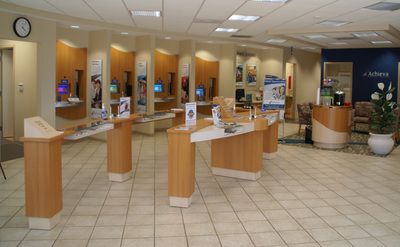 Does your lobby need a fresh look? We can help! We have a new product which allows you to resurface your current furniture with 3M vinyl covering. That's right, you can update your office, lobby, anyplace without the expense or headache of getting new furniture.


Our visual communications consultant will come to your facility to review your needs and provide a design that blends beautifully with your environment. Together with our design team we can transform your work place of yesterday into the office space of tomorrow.


Don't need to refurbish your office, but need some creative ideas on how to grab attention for a new promotion or company award? We can help there too! At Sign-Age we can create a custom look that will show off your company's promotions and awards. Don't wait, contact our visual communication consultant and start creating today.