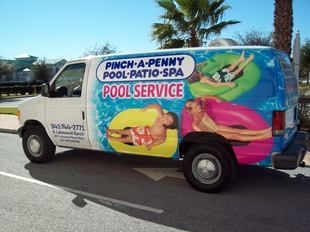 Dress up your fleet of vehicles with graphics that command attention! Sign-Age will design, print and install vinyl that will convert your vehicle into a mobile billboard. We can also create and install vibrant graphics for your boat or add striping and decals that will put your race car in the spotlight or transform it into a work of art on wheels. The sky's the limit with vehicle graphics! Talk to Sign-Age today to discuss your many options including:
- Full & Partial Vehicle Wraps
- Vinyl Lettering
- Car Decals
- Striping
- One-Way Window Film
- And more!