Colleen Dembecki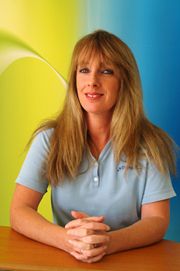 Customer Service
Colleen was born in Philadelphia, Pennsylvania and graduated from Temple University with an AA degree in Business and Microcomputer Technology.
She is married with four sons, two of which are serving in the U.S. Marine Corps, and two of which are still in school.
Colleen and her family moved to Clearwater in 2002, and Colleen brought her extensive customer service and sales experience to Sign-Age in September of 2007.
Her hobbies include sewing, RV camping, being creative and enjoying time with her family. She's also called upon often to advise where employees can get the best Philly Cheesesteak!