Bonnie Major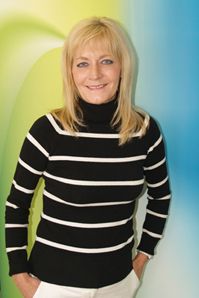 Visual Communications Consultant
Bonnie was originally born and raised in Minnesota and started her very first sign experience in high school making "weekly special" signs for a local grocery chain. Upon graduating, she went on to a Vo-Technical Institute that was one of three in the country specializing in "Sign Lettering and Design".
She and her family moved to Florida in 1982, and has literally been in the Sign Industry ever since. Bonnie firmly believes that it is not just "making" the sale; but also following up in every aspect to insure her customer's total satisfaction. Sign-Age values and goals are complimentary to the ones that Bonnie believes in as well as going "Beyond the Ordinary".
It is not unusual to see Bonnie at a jobsite (complete in hard hat) ensuring the work is being performed to her satisfaction – well after working hours to achieve her customer's crucial deadlines.
Bonnie is very proud of her three beautiful daughters: twin 29 year olds and a 12 year old.