Lori Henderson, Administration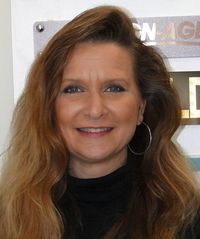 Lori was originally born in Elizabeth, NJ. After 20 years in the cold weather she decided to move to Florida for the warm sunshine and tropical breezes. Lori comes to Sign-Age with over 20 years of customer service and bookkeeping experience. Her sense of humor and smile makes people feel right at home. We don't think she has ever met a stranger!
While Lori is very accomplished in her job, she says her greatest accomplishment is her daughter!
So don't hesitate to call Lori for assistance or to chat about the weather!