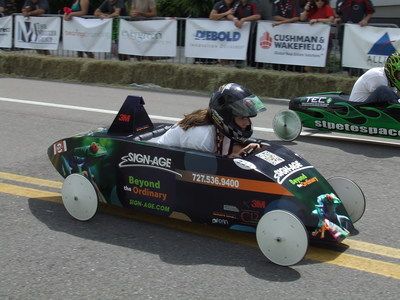 Achieva Credit Union held its 3rd annual Box Car Rally on October 6th, 2012 in downtown Clearwater. This family friendly event helps the local community. Achieva Credit Union donates all proceeds to Pinellas County Classrooms! This year they raised over $25,000! WOW!
Sign- Age was more than happy to be a part of this charitable event for the third year. There were a lot more races this year and really fast cars. And some really creative ones too! This year Sign-Age won Best Corporate Car!
It was a fun day for all, with face painting, bounce house and other fun free things for kids. We look forward to racing again next year!