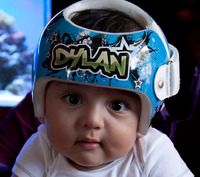 This is a fun charity that allows children to look great in their medical devices while bringing a smile to the parents faces.
Sign companies around the country are joining in to help locally by wrapping baby medical head bands with a colorful sticker chosen by the family.
Sign-Age of Tampa Bay is happy to be involved with this great cause here on the west coast of Florida.